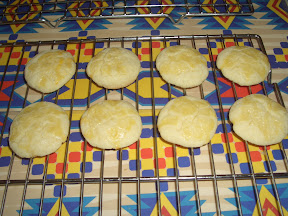 The second cookie to make its appearance was Sugee Cookies. The recipe was posted by Gina in the Kitchen Capers Forum (thanks, Gina!). I baked them in 2 batches... The first one turned out too crunchy, while the second one was...well....a little chewy. I was kind of hoping for the melt-in-your-mouth texture again. But I think the cookies were too sweet for my liking - will reduce the sugar the next time i bake.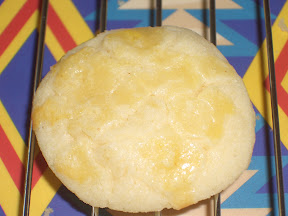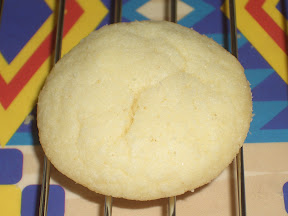 Calla's notes:

To try reducing the sugar as I felt that the cookies were too sweet.

The mixture also spread quite a bit during baking - to leave ample space between balls. Perhaps, I should leave the dough in the fridge for a while, prior to shaping them.